We're Mighty Green, and we're here to revolutionise wellness.
We are on a mission to source the very finest CBD products for you.  Our broad spectrum CBD oil is complimented with some of nature's finest, to create our colossal range of oils, coffee, cosmetics, and edibles (coming soon!).
We are a team of experts passionate about helping people transform their health and live their best lives. Our unique combination of industry knowledge, clinical experience and technical expertise helps us innovate, source, and deliver the very finest products.
Our Story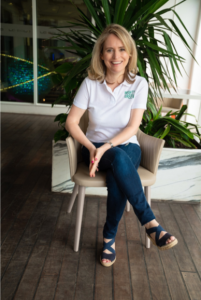 Hello! I'm Claudia. I discovered the power of CBD through my work as a nutritionist. I've seen the difference this mighty molecule can make to alleviating pain, insomnia, anxiety, hormone imbalance and so much more. Over the past 3 years I've built a team of talented health professionals, all with a shared passion for CBD and improving peoples' lives.
We've sought out the finest ingredients in unique combinations to deliver products that truly work. More recently we discovered the benefits of applying CBD topically. Our new Anti-Ageing Face Cream combines anti-inflammatory CBD & CBG, with beta glucan, hyaluronic acid, vitamin E and neem oil for extra skin barrier protection and moisture. There is no other cream like this on the market. We very much look forward to working with you and helping your customers achieve amazing results.